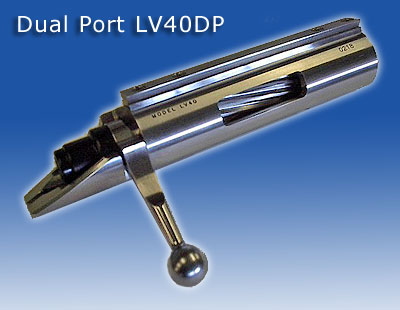 Optional dovetail style scope rail.
The dual port model is designed for competetion shooters who desire the advantage of placing shots downrange quickly. It is a left load, right eject micro port.
The micro port opening measures .550 inch in height and 2.040 in length. The receiver has the same footprint as the single port. It is available is either 6PPC or .308 boltface.
It has the push (lever style) bolt release.
Receiver is polished finish. Choice of 416 stainless steel or chrom moly with blued finish.